Experience the Difference -
CACO Window Fashions
For nearly 30 years CACO, has been one of the leading manufacturers of quality window coverings. CACO offers a wide selection of innovative window covering products to both retail and commercial customers alike. We show our pride in our excellence of design originality, environmental choices, products with energy savings and ease of operation and installation. Count on CACO for offering you lots of options tailored to your design and functionary desires and we back all of this with solid warranties for peace of mind.
Welcome to our new website!
Not only have we updated our look, but we are also working hard to update all of our product information available on our site. We've created an easier to navigate menu as well as add a new Update link to keep you posted on our product updates. Check back often as we update our site, announce exciting new options to our products as well as introduce several new product lines in the upcoming months.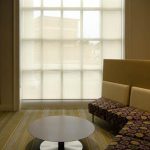 Serenity Rollershades"
Featuring Rollease componentry, Automate Motors, with a large variety of fabrics and options, our Serenity Rollershade can fit most any project, large or small.  
More Information
Wood Blinds State Warmth, Elegance and Style
What makes a fashion statement better than the natural warmth and elegance of wood blinds. With Delta Woods you are assured of receiving the highest standards, only hand selected hardwoods are used in crafting our Delta Wood blinds.
More Information
Faux Wood Blinds are "The Next Best Thing"
What can be better than having the rich look of wood blinds and without compromising value? 2″ and 2 1/2″ Avalon Faux Wood blinds provide the same allure as wood, with the added benefit of high durability and moisture resistance.
More Information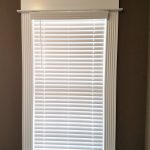 Cordless Fast Faux
Want the look of a Faux Wood Blind with a quick turnaround time? Look no further than our stock Cordless Fast Faux, customizable to width and length.
More Information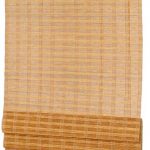 Designer Natural Woven Woods
With a large range of options and patterns, the Designer Natural Woven Wood program has both classic and modern appeal in a natural shade.
More Information
ALLView Shutters
These Poly-Resin shutters with Wood-Tex™ finish have the look of expensive painted wood at a fraction of the cost and manufacturing time. ALLView shutters made with a renewable man-made material that is 100% recyclable.
More Infomation.
Aluminum Blinds For Every Taste
Select from the nostalgic look of 2″ Maxi blinds, to ultra sleek 1″ Mini blind slats with a "dust inhibitor" in a rainbow of colors that features four different headrail styles.
More Information
Coordinate Vertically and Horizontally
Dealers Choice Verticals give exceptional light control, with easy operating systems. Designer louver choices are available in countless styles, in subtle and bold colors in both vinyl and fabrics.
More Information
"Buying American just got easier"